The Unexpected Everything
I've been meaning to read this book for the LONGEST time.  Since before it was even out actually.  I'd never read anything by Morgan Matson, but I'd heard many good things about her books – this one in particular.
by Morgan Matson
date published: May 3, 2016
page length: 519
goodreads summary: Andie had it all planned out. When you are a politician's daughter who's pretty much raised yourself, you learn everything can be planned or spun, or both. Especially your future. Important internship? Check. Amazing friends? Check. Guys? Check (as long as we're talking no more than three weeks).
But that was before the scandal. Before having to be in the same house with her dad. Before walking an insane number of dogs. That was before Clark and those few months that might change her whole life. Because here's the thing—if everything's planned out, you can never find the unexpected. And where's the fun in that?
Basic Review
my goodreads rating: 3/5 stars
Overall I thought this was a pretty good book.  It had everything you want in a light, fun, summery read.  It was funny, there was romance with some seriously cute moments, and themes of friendship throughout.  Although I enjoyed The Unexpected Everything, it didn't stand out from the other contemporaries I've recently read;  I found parts of the story predictable and many of the characters were bland.
Detailed Review
Okay, now I'm going to get into the nitty gritty of the book.  So if you haven't read it yet, I recommend you leave before you get spoiled!
Let's start with what I liked about The Unexpected Everything.  First of all – Andie and Clark were SO cute!! I'm kind of a sucker for romance and this was no exception.  It was adorable when Clark would get flustered and awkward around Andie.  I feel like Toby because I loved the end when Andie confessed her love to Clark at the bookstore – totally like one of her romcoms.
My favorite character in the book was probably Tom.  This is entirely because of his Christmas ham commercial audition.
"The holidays…just aren't the holidays without a Country Table ham," Tom said to me earnestly. "This year, that's what I want for Christmas."
I honestly died at that part, it was so funny.  Also, when Tom texted Palmer because he was concerned about his fake British accent… He kind of reminded me of Joey from Friends, with all of his acting and the plays that no one actually likes.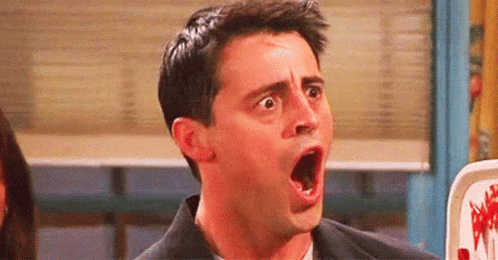 Some random thoughts I had while reading:
What was up with that Rizzoli guy? Revoking her letter of recommendation just because of her dad was a totally jerky move.
I felt like Topher didn't really add very much to the story.  I guess he was important for Andie to realize that she loved Clark, but other than that…
The names were kind of weird.  Palmer, Andie, Toby?  At the beginning I kept imagining Toby as a tomboy just based on her name.
It seemed like Andie, Palmer, Toby, and Bri were all very one dimensional.  I guess they each had some of their own personality traits but they came across as superficial, almost like they were added on as afterthoughts…
I really liked the way Tom and Clark developed a friendship. BROTP right there!
Now for what I didn't like as much.  First of all, I found a lot of the book predictable, especially the parts that were supposed to be surprises.  For example, when Andie had that conversation with the man in the store about a fantasy author that hadn't written the rest of the series and then we got an excerpt from the book I knew it was going to be important.  When Andie then comes to pick Bertie up for a walk and Clark goes, "And I should get back to work.  Or…get back to trying to work." I immediately knew that he was the author.  And that was disappointing for me, it would have been way more fun to find out at the same time as Andie when he mentioned it in front of her dad.  It was also extremely obvious that something was going on between Wyatt and Bri.  Although that might have been something the author wanted the reader to pick up on before Andie found out.  Who knows?
I also had a hard time caring about the storylines besides Andie and Clark's relationship.  All the problems with Andie's dad were boring and I skimmed over those parts.  Then toward the end, all the drama between Bri and Toby was irritating and again, I just couldn't bring myself to care.
Final Thoughts
So, I'm glad I read The Unexpected Everything, it had been on my TBR for FOREVER.  I enjoyed it for the most part, it's just that I'd been hoping for a little better after all the hype.  I feel like the book could have been improved if maybe 100 pages were shaved off and the story was condensed a little because 519 pages is pretty long for a contemporary.
I'd love to hear your thoughts in the comments!